AMT633 Automotive Cylinder Leak Tester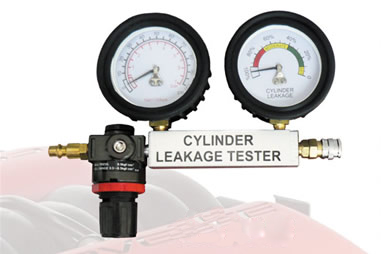 It's used to test the leakage of one cylinder, so as to judge the working status. Quick check the piston, piston ring and valve. Compression intake gauge shows the correct compression value, and the leakage gauge shows the percentage of input compression gauge.

Technical parameter:
-Gauge diameter:2 inches;
-Shell: Black painted shell;
-shell cover: chromed shell cover;
-Crystall cover: acryl;
-Needle: oblate black aluminum needle;
-Rubber protection set;
-Rubber tube set: M14/M18 connector.
( If you need user manual or E-catalogue for above meters, please ask for at: xiushunjie@gmail.com )